Transporting Countless Clients Through Luxury Car Service
30 years experienced in Luxury Sedan chauffeured services
Quality and Service is what we stand for!
At DMC Limousines we are 100% committed to customer service and satisfaction. Our goal is to provide you with an impeccable executive car service which focuses on:
These three key elements are at the heart of our company. Not only does this create enhanced performance, but allows us to meet your specific requirements, providing you with an outstanding service which we believe you will find second to none. We are passenger transfer specialists covering all major Dutch airports, either with our own fleet or over 50 executive Mercedes vehicles or using our approved service partners.
Quality
For years people are recognising DMC Limousines for its quality and good services in luxury ground transportation and livery services.
Consistent Performance
We know that our service is under constant scrutiny and that's why we always commit to delivering quality, consistency and value with every journey.
Safety, reliability & discreet
Our core values are safety, reliability & discretion. Therefore, we take pride in offering a personal service to the highest standards… but always at the most competitive price.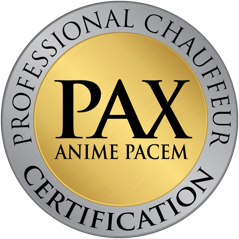 Pax certified chauffeurs
DMC has a rigorous screening process and chauffeur selecting program. All chauffeurs & staff participate in WEEKLY programs focused on safety, driving skills, etiquette, reliability and customer care from the first day of recruitment, including a re-occurring health, drugs & background check every 5 years. Chauffeur training at DMC Limousines ensures that our courteous, well-groomed chauffeurs always arrive 15 minutes early at your door as scheduled and in a beautifully maintained vehicle. Of course, our chauffeurs pre-plan their routes and monitor traffic conditions in real-time, ensuring your travelers arrive at their destination efficiently and safely. Traveling with DMC Limousines means your conversation remains confidential.
Your Booking
We have a friendly and helpful team on hand to take your bookings, discuss specific requirements and more. From your initial phone call, e-mail request or online submission, we utilise the latest technology to ensure that all aspects of your booking are managed smoothly and efficiently.
The Journey
The latest Mercedes S-Class, E-Class, V-Class vehicles and Coaches, provide the ultimate in safety, reliability and stylish comfort. We guarantee punctuality by our drivers, who always arrive before the agreed pick up time. Constant monitoring of official flight information as well as road status reports keeps us fully informed of all eventualities. We have male and female drivers, who are all immaculately presented, professional and courteous. They have been hand picked to our own exacting standards for their people skills, as well as their driving ability. They have been fully trained to our unique Professional Etiquette Standards and periodically checked by the Dutch Bureau of Justice and licensed by the Dutch Transport authority. Each driver signs our strict confidentiality agreement in order to give guests complete peace of mind at all times.
Payment Choises
We offer flexible payment methods to suit all our customers – cash, credit card or account. As a valued customer, we can offer you a tailored account package – this can achieve discounts which can be on average up to 30% less than normal taxi rates. Management and financial reports are available, as well as online account management. A dedicated team member will keep you fully informed and ensure your business is always getting the best value for money.
Our servives
We move you, we move the world
DMC | Limousines Charters & Tours transports all those, for whom style and class are a way of life. This transportation can be either incidental or on a contractual basis and is often used as an economically attractive alternative to having a permanent driver, to transport yourself or your executives.
Our luxury fleet
The Newest Mercedes executive vehicles available at anytime you require
Technology
Whether you're visiting our website and making reservations online, or a professional dispatcher is monitoring your flight, DMC Limousines has the technology needed to support efficiency and safety both in- and out- of our vehicles.
– State of the Art Reservation / Dispatch Software
– Quote and book your transfers instantly on-line
– Full online account management including PA facilities to manage all the accounts
– Integrated Flight Tracking, if your flight is arriving early or late, we will be there!
– Personal Profiles Stored in Our PCI Compliant Systems
– Mobile app to manage all personal bookings booked by your PA
– Real time status updates

Peace of Mind Comes Standard
The Netherlands present unique challenges to a luxury ground transportation company and our passengers. The DMC Limousines fleet provides our passengers with a beautifully crafted balance of sophistication, functionality and technology.
Our vehicles and chauffeurs are selected to exceed every expectation of what an luxury car service can do. With unmatched exterior style, interior comforts and powerful engines, nothing compares to the sophistication and craftsmanship that our vehicles deliver. All our chauffeurs know what hospitality means and will offer you the comfort and style you are paying for.
Of course, at DMC Limousines, passenger safety is priority #1. Each of our vehicles is equipped with innovative features to protect our passengers, no matter the conditions or requirements. Constructed with ultra-high-strength steel alloys and engineered to employ a sophisticated collection of radar, camera and ultrasonic sensors to detect potential hazards, the DMC Limousines fleet is designed to make every mile to an experience.
Thank you for your consideration to go with the DMC experience
Our trusted Network Memberships