The Most Luxurious Limo Service in Amsterdam, Netherlands
Extra services for our business customers.
Corporate taxi
We have a wide range of extra services for our business customers.
Do you frequently require a limousine or chauffeur service in The Netherlands? Is the search for a reliable service provider complex and time-consuming? Do prices of service providers lack transparency and do they often vary? Do your employees, customers or relatives complain about an unsatisfactory service or an inappropriate condition of the limousines or taxis?
Corporate travel solutions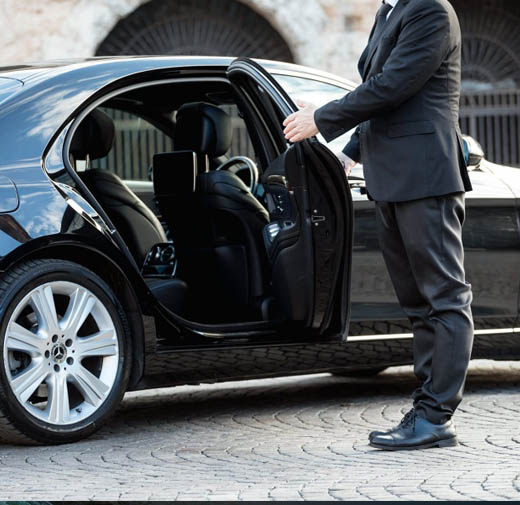 DMC Limousines offers the ideal solution
Contact us without any obligations, if you wish to become a guest we provide our services for many satisfied travel agencies, hotels and companies. Don't hesitate we have a corporate solution for every enterprise!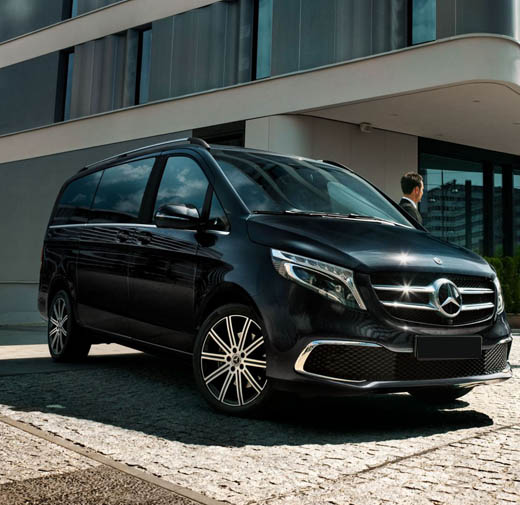 Reliable chauffeurs and sleek vehicles
Our carefully selected chauffeurs are discreet and reliable. They always pay attention to personal service to the passenger as well as a high degree of flexibility, security and time savings. All chauffeurs within our network have signed a non-disclosure agreement; your employees can have confidential conversations during their ride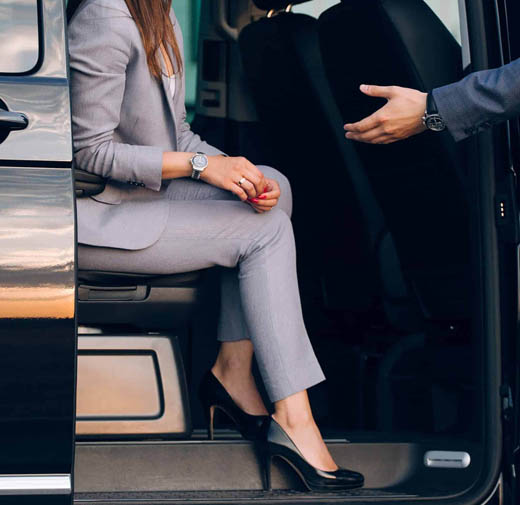 Easy payment processing
The displayed price includes all fees, taxes and gratuities. There are several ways to do the payments, for special wishes fill in the corporate contact form and we will discuss the possibilities. But what you can expect in no matter what is complete invoice of all rides including the required details, such as cost center number for each ride.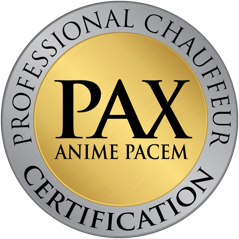 Technology
Whether you're visiting our website and making reservations online, or a professional dispatcher is monitoring your flight, DMC Limousines has the technology needed to support efficiency and safety both in- and out- of our vehicles.
– State of the Art Reservation / Dispatch Software
– Quote and book your transfers instantly on-line
– Full online account management including PA facilities to manage all the accounts
– Integrated Flight Tracking, if your flight is arriving early or late, we will be there!
– Personal Profiles Stored in Our PCI Compliant Systems
– Mobile app to manage all personal bookings booked by your PA
– Real time status updates
Pax certified chauffeurs
DMC has a rigorous screening process and chauffeur selecting program. All chauffeurs & staff participate in WEEKLY programs focused on safety, driving skills, etiquette, reliability and customer care from the first day of recruitment, including a re-occurring health, drugs & background check every 5 years. Chauffeur training at DMC Limousines ensures that our courteous, well-groomed chauffeurs always arrive 15 minutes early at your door as scheduled and in a beautifully maintained vehicle. Of course, our chauffeurs pre-plan their routes and monitor traffic conditions in real-time, ensuring your travelers arrive at their destination efficiently and safely. Traveling with DMC Limousines means your conversation remains confidential.
M&G Amsterdam AMS Schiphol
The unique DMC M&G services at AMS Schiphol Airport:
– Passengers will be met at any exit (after the sliding doors) of the estimated baggage claims (arrivals 1,2,3 or 4; dark yellow boxes)
– It would help if we have any checked luggage information and cell phone numbers with your booking.
– Carry-on only travellers will often come out Arrivals 1
Without any contact details we advise to MEET at the MeetingPoint the centre hall.
See further information below.
[TEMPORARY] MeetingPoint
Schiphol's distinctive red and white cube – known as the 'Meeting Point' – is being moved to a new to-be-dermined location. In the meantime, a temporary meeting point has been established. The temporary meeting point is located near the escalators to train platforms 3-4 and 5-6, and close to the Burger King seated area. Just look for the black and white 'meeting point' sign.

Wherever you want
to go
We appreciate your business, please complete a Profile for your company and start earning with corporate discounts
Our trusted Network Memberships